3RD EYE SURVEILLANCE & SECURITY
KEEPING AN EYE ON YOUR ASSETS.



3rd Eye Surveillance (3ES) was started in August 2010 by Daniel Spore and co-founder Thomas Kowalski. We provide monitoring services to businesses with existing CCTV systems and we can install a CCTV system to our potential customers who are currently without one. 3ES also provides monitoring services utilizing GPS tracking units for companies tracking their field personnel, property and assets. The business was launched in the Baltimore (Linthicum) area primarily targeting the Maryland, Virginia, DC, Pennsylvania area, but has the capabilities to provide these services nationwide.
Mr. Thomas Kowalski, CEO, manages the accounting, billing, payroll, sales & marketing and human resources areas. Mr. Kowalski has extensive experience (since 1994) in middle management in a retail sales environment and has a Master's Degree and two Bachelors Degrees. Mr. Kowalski has retail store management experience and has experience as a district manager for a national electronics retailer.


THOMAS P. KOWALSKI
Chief Executive Officer

3rd Eye Surveillance & Security's (3ES) mission is to relieve its clients of the burden caused by worrying about theft, damages, accidents or loss that may occur to their facility, property, assets or employees and visitors. We provide monitoring services via electronic methods to help reduce the risk and/or assist in creating a more positive outcome for any incidents that may arise by facilitating and/or expediting the response of emergency personnel when necessary.



Mr. Scott Spore, COO, created the vision and strategy of 3rd Eye Surveillance. He brings with him knowledge of and has extensive sales & operations skills in the security industry. Mr. Spore is a former security guard agency manager with over 15 years security experience. Mr. Spore handles the day to day operations of the company including scheduling, operations and administration. He also assists as necessary with sales & marketing and human resources.
Every security system we install is different from the next, no system is a one-size-fits-all, and we pride ourselves on giving our customers what they need to accomplish their goals.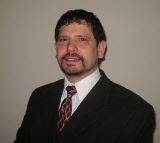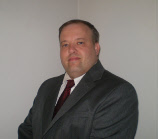 D. SCOTT SPORE
Chief Operating Officer

3rd Eye Surveillance & Security
PO Box 247, Linthicum, MD 21090
(443) 994-3539 , (410) 636-1683 fax